UK Mats Ltd employs around thirty people and washes around 20,000 mats a week from it's new HQ and laundry plant in High Wycombe, Bucks. With it's advanced production and laundry plant, UK Mats also supply and wash mats for other companies from across the country. The company also has a thriving Direct Purchase business and also operates in Hungary (www.ukmatsdirect.hu) covering Eastern Europe.
LEADERSHIP
Andrew Preece is the founder of UK Mats Ltd. After leaving school prematurely, he was made to get a proper job in a bank by his parents. After spending seven years with National Westminster Bank, Andrew joined Just Mats Ltd in High Wycombe. In 1999 after Just Mats Ltd was sold to the Phs Group, Andrew then started UK Mats from scratch in 2000. UK Mats Ltd is now the largest independent dedicated mat specialist in the UK.
Our Staff
UK Mats employs a team of dedicated and professional individuals. Many of our employees have been with us since the company was founded in 2000 and they continue to support the industry with their expertise. The success of UK Mats is down to the hard work and dedication of our employees and the customers we serve. Call us on 01494 880066.
Susan Preece
Operations Director
Becky Adams
Finance Director
Ian Lane
Operations Manager
Roy Brown
Key Accounts Manager
Marina Kader
Internal Sales Manager
Jack Preece LLB (Hons)
Commercial Manager
Caroline Stulgaitis
Sales Administrator
Sarah Lancaster
Accounts Assistant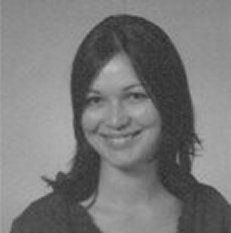 Anett Kurucz
Hungarian Office
Dawn Calder-Murphy
Graphic Designer
Jack Springthorpe
Service Administrator
Luke Buckley
Laundry Supervisor
Dave Beechey
Service Driver
Phil Burnham
Service Driver
Terry Clarke
Service Driver
David Garraway
Service Driver
Tony Garraway
Service Driver
John Grimmett
Service Driver
John Payne
Service Driver
Wayne Little
Service Driver
Chris Lane
Service Driver
Jamie Stallword
Service Driver
Errol Kydd
Service Driver
David Pearson
Service Driver