FLOOR MAT RENTAL SERVICES
UK Mats is the UK's biggest independent commercial floor mat rental provider, offering a range of rental mats including entrance mats, logo mats and standard rubber-backed mats.
We've got clients in London and throughout the UK across multiple sectors and industries from hotels, restaurants and other hospitality settings to retail, manufacturing and places of worship. We also work with many public sector clients such as schools, councils and hospitals.
Our rental mats are offered on a next-day basis – and at affordable prices starting at just £3 a week.
Speak to our team today and we'll get your new mat delivered in no time!
WHY RENT MATS?
There are various reasons why it makes sense to rent mats for your commercial, healthcare, educational, leisure or other premises:
Maintain consistently great first impressions among anyone visiting your site
Reduce tracked-in grime and dirt – and therefore cleaning bills
Make expensive floor surfaces last for longer
Reduce potential health and safety issues from things like slips and trips
If you buy a mat and then leave it, it will just spread dirt around
Mats can capture as much as six kilos of dirt and three litres of liquid per square metre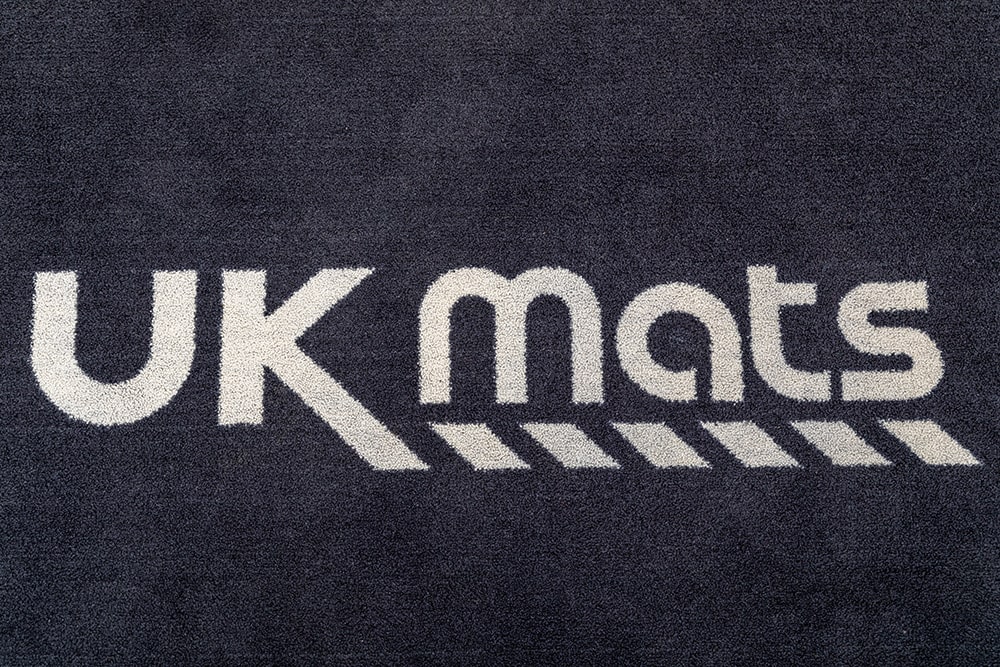 TAILORED TO SUIT YOU
We produce all our mats in-house to guarantee quality. You choose the colour and size – perhaps you'd also like to include your a logo or another specific design? Tell us what you need and we'll do our very best to come up with it.
HOW DOES IT WORK?
Our washable mat rental service means that every week, fortnight or month (you choose), we'll come and take away the dirty mats and lay down clean ones. We provide a full 'lift and lay' service so you literally won't have to lift a finger!
Regular cleaning prevents dirt build-up, and means your mats perform efficiently because they're always ready to trap new dirt and moisture.
SPEAK TO OUR FRIENDLY TEAM
Our knowledgeable team are always on-hand to help whether you are a new or existing customer
Made from quality nitrile rubber
 bleach, stain and fade-proof
OUR COMPANY
We've built up our specialist bespoke business over the past 20 years, with a focus on high standards, quality and reliability, fair prices and long-term relationships with individual sites.
P. Bradshaw
Site Manager, John Hampden Grammar School, High Wycombe
Just a very quick note to say how happy I am with the service since you took over. You turn up when you should, at the same time, same person and change the mats! Not something I was used to with previous supplier. Please pass on my thanks to those concerned.
Sue Brooks
Cleaning Manager, Barbican Estates, City Of London
The mats look great thanks, I would be pleased to recommend your company to anyone.
Phil
MH Forum Link Ltd
I'm VERY PLEASED INDEED with it. I know it's only a mat, but it's fantastic quality and great value for money. Many thanks!
Laurel Wear
FAS
Have just received the mat. It's brilliant. Thank you so much for getting it here so quickly. It's going to look great on the set, the director will be thrilled!
Rob
SNF (UK) Limited
Pleased to confirm the mat has arrived today. Very impressed with the quality.
Patrycja Kolasa
Style Icon
Thank you very much for my order, may I say that I am very happy with the mat floor. The quality, binding and personalisation are 1st. class. Would not hesitate to recommend.
Ruth Lancaster
Caspa Marketing Limited, Knutsford, Cheshire
We have bought Logo Mats from UK Mats, the quality, price and customer service was very good. Many thanks.
Kimberly Lofton
Capital Financial Partners, Orlando
Wow. I received the mats today! Thank you so much! We're going to place another order rightaway for our Dominican Republic Office!
Anna-Lisa
St Agatha's Primary School
Just to say a big thank you for the mat! – the school is very impressed with the results and we have already gotten some great comments from members of staff.
Kris Chamberlain
TTL Automotive, Bucks
We were highly delighted with the logo matsmade for us by UK Mats. The quality of the mats is excellent and the price was the best that we researched too. It's also good to know that we are supporting British Manufacturing!
Lucy Watson
Middlezoy Primary School, Somerset
Just to say thank you for the Slate Grey mats you made for the school, they are doing an excellent job and price was exceptionally good. Your service driver is excellent.
Tricia Young
Brittany Thatched Cottages, France
Wow! Fantastic! Yesterday we received the FOUR mats that you made and they really are great. They are a much better size for our doors and the colour etc. are perfect. We like the non-slip effect and your kind message on the back. We're really impressed.
Gabriella Vokalikova
Notar, Slovakia
We are delighted with the Logo Mats we ordered from you. The service was excellent and the prices compared very favourably to the others we researched across Europe.
Robert Nikiel
Radnage Parish Council
A number of years ago UK Mats supplied the Radnage Parish Council with mats for our village hall. Subsequently, UK Mats have provided us with a mat cleaning service each year. We have been extremely happy with the quality of mats supplied and the ongoing cleaning service. UK Mats have proved to be an efficient and conscientious supplier, as well as being a friendly and caring local company." Robert Nikiel, Chairman, Radnage Parish Council
Victoria Doherty
TAG Farnborough Airport
I just wanted to let you know that we received the mats today and they look great!
Thank you and your team for the efficient service.
Kind regards,
Victoria
Sharon Goodwin
Williamson-Dickie Europe Ltd
UK Mats are professional and reliable, always there to advise and assist. Offering a quality service at short notice and significant cost savings that are always welcome to any Marketing budget!
Stu Hogdson
Award Winning Magician, Stu-Di-Doo, Penrith
Received the mats first thing this morning and what can I say but "Wow!" They look amazing, exactly what I was after, the quality is superb and can't wait to start using them. Who would have thought I could get so excited about mats, but I am!
Andrew Bowie
Head Teacher, Burford School, Marlow
We were impressed by their competitive prices… UK Mats have proved to be as good as their word in terms of how they could improve our mat service… they provide a friendly, efficient and flexible service.
SPEAK TO OUR FRIENDLY TEAM
Our knowledgeable team are always on-hand to help whether you are a new or existing customer
Fill out our simple quote form for a quick and easy quote based on your requirements.
WE HAVE OUR OWN ON-SITE LAUNDRY
Your mats will be washed on-site in our own eco-friendly mat washing machines.